'Understood in its metaphysical sense,




Beauty is one of the manifestations of the Absolute Being.




Emanating from the harmonious rays of the Divine plan,




it crosses the intellectual plane to shine once again across




the natural plane, where it darkens into matter.'




-Jean Delville 1899
 

"Prometeus"
Jean Delville (January 19, 1867 – 1953) was a Belgian symbolist painter, writer, and occultist. He founded the Salon d'Art Idealiste, which is considered the Belgian equivalent to the Parisian Rose & Cross Salon and the Pre-Raphaelite movement in London.

 
"The Love of Souls"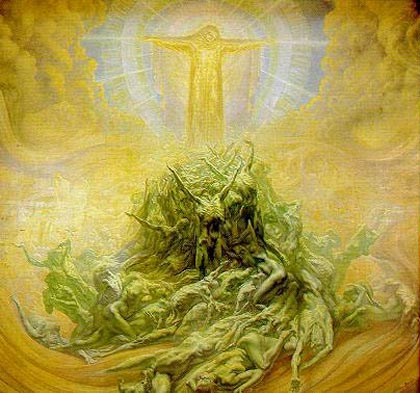 "Parsifal"